Feel The Difference!
The importance of choosing the right chair is vital for your posture and comfort. There are many types of office chairs available in the market these days, each of which are made for a specific function in the workplace. Let's review some of these options…
Breakroom and Hospitality
Single person chairs that are typically stationary. These seating options can have a four-leg base, sled base or cantilever base. Most of these are stackable, making for easy storage and come in many colors and designs. Since they are amazing space savers, you'll most likely find this type of chair in crowded rooms such as cafeterias or waiting rooms.
HON GuestStacker Series Chair, Regatta Blue with Black Finish Legs, 4/ Carton
Shop here!
Conference, Training, and Meeting
These chairs are designed to be slightly forward leaning so as to keep users engaged in meetings and discussions. These seating options also have minimal adjustments, as individuals tend not to be seated in them for extended periods of time.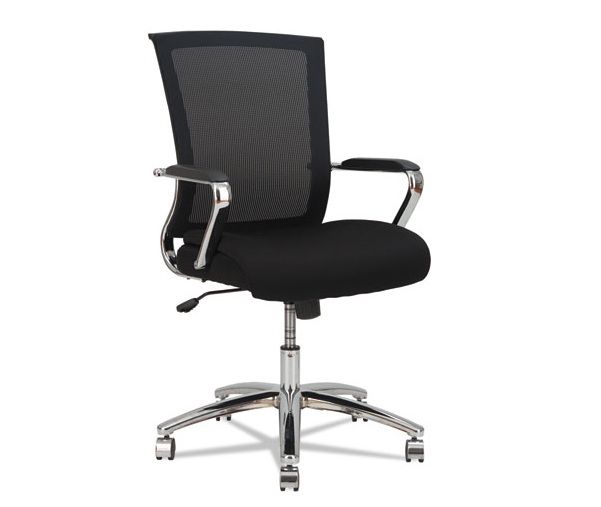 Alera ENR Series Mid- Back Slim Profile Mesh Chair, Black/ Chrome
Shop here!
Executive and Management
Executive chairs have casters and wheels which can rotate in all directions. They feature a high backrest, lined with thick layers of polyurethane foam and often wrapped in leather. Not only is there padding on the armrest, but you can also adjust the backrest according to your preference.
VL151 Series Executive High- Back Chair, Black Leather
Shop here!
General Office and Task
These chairs are designed specifically to be paired with computer desks. They often feature ergonomic adjustments to ensure the customizable comfort of any user. They also typically have a five legged base with rolling casters to ensure smooth movement in an office setting.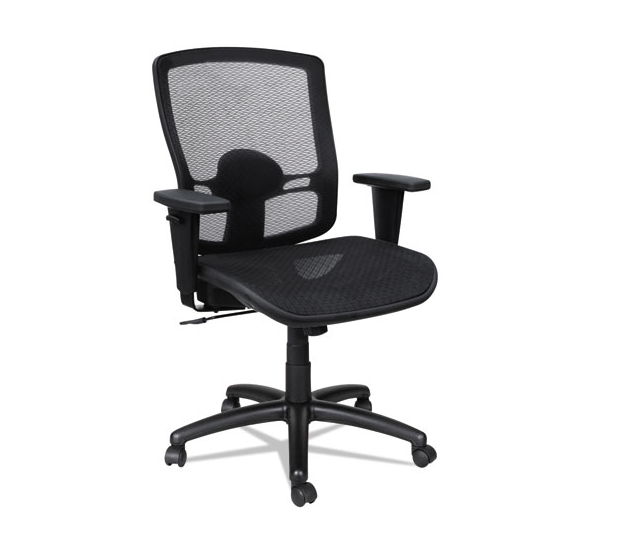 Etros Series Mesh Mid- Back Synchro Tilt Chair, Mesh Back/ Seat, Black
Shop here!